Multi-Agency Airwave User Group (MAAUG)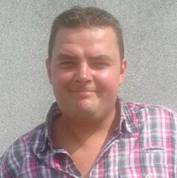 About MAUGG
The MAAUG exists to ensure there is formal representation for the wider range of Airwave service users/organisations (ie. in addition to emergency services), who also provide an important role in the delivery of public safety services.
The group works to understand and meet the needs of public safety service providers. Members typically include emergency planners and warden team managers from local government and the NHS, transport and utilities sectors, CCTV teams and voluntary agencies.
Members are encouraged to use the MAAUG platform discuss ideas, network with other users and identify and share good practice. The ultimate aim being to ensure all agencies can interoperate and communicate effectively when necessary.
The group currently has around 750 members.
Danny Ring
MAAUG Chair
Membership
The core membership includes Airwave Access and Airwave Direct customers, and those interested in adopting the Airwave service.

Some information is accessible to full members only. To request access to member information please complete the registration form.
---
Structure
The user group structure is aligned with the Government Office regions and each region has its own user group with a lead contact who participates in the MAAUG Executive. Members within the local area can use the group to set up exercises, hold joint training, establish interoperability links over Airwave or any other activity which meets their local needs.
The group feeds into other groups as appropriate, including the Local Telecoms Sub-Groups, the Local Government Association, NPIA and the Civil Contingencies Secretariat.
Registered members can access:
Latest news
Information on training and support services
Product updates
Useful links and a library of members' documents.