Emergency and Resilience Planning
Today is my birthday, and despite me being a grand old age I have never experienced the continuous battering of severe weather and storms, like those we are currently experiencing, in fact, my father, grandfather and great grandfather would not have seen them, as this has been the wettest, windiest January for 248 years.
It is these sorts of conditions that strike fear into many Emergency and Resilience planners and the 'what if' question comes to the forefront of their thinking. The scenes on the news of the South Coast, Devon, Dorset, Somerset and more recently the Thames Valley give Emergency Planners a perspective for how effective their response and resilience plans are. As I write this blog, yet another 'RED' Warning for high winds (meaning a danger to life and property) has arrived in my inbox, when will this onslaught end?
That said, there is a job to do. These warnings, received from the MET Office, Environment Agency and Local Resilience Teams are my trigger to activate the Airwave Major Incident Process, activated quite often over the past few weeks as you can imagine! But what does this involve?
On activation of the warnings, the Airwave Service Centre and Engineering teams will begin their planning and preparation. This includes, assessing the current network status. Are there any ongoing issues in the affected areas that could be further impacted during the incoming weather? Is there a need to call on extra resources to assist in the management of the Airwave Network? Do we need to move assets around the country; this includes generators, people and mobile base sites? All questions posed in order to answer the WHAT IF?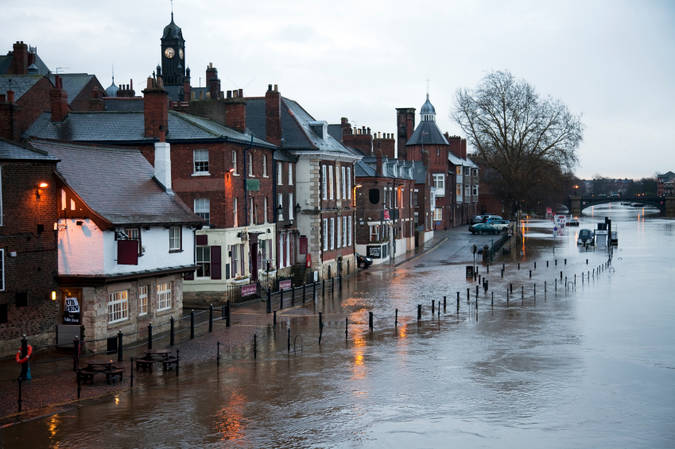 This forms the basis of our first management call, following which decisions will be made regarding the need to extend the invites to our other responders, if required, as has been the situation in a lot of the cases over the past few weeks - in particular, our Service Relationship Managers (SRMs), who during major incidents have a vital role in providing customer impact information. In addition, having contacts within most of the local resilient teams across the country enables the gathering of detailed information on issues in the affected areas, enabling our Major Incident team to determine restoration priorities. All this takes place even before the weather/storm hits.
This puts Airwave in the best possible position to respond if things do get worst. Our primary aim is always to keep the Airwave Network up. It must be noted that during these times liaising with our customers is vital, our SRM's do a sterling job keeping the responders informed about what we (Airwave) are doing whilst also giving Airwave a flavour of what the responders have planned.
What has become apparent, during what has now been 6 weeks of relentless severe weather, is pre-planning is just as essential as having built in resilience mechanisms, but it also worth noting that plans need to flexible to adapt to all conditions. Not having a plan is planning to fail!!
The Airwave Network has held up extremely well during this period. This has to be attributed to the dedication and commitment of all our people, people who understand the importance of ensuring that the Emergency Services Command and Control system remains operational, no matter what.
Mark Jones, Head of Business Continuity and Emergency Planning
Read Mark's Paper on Resilience
ERROR: Content Element with uid "883" and type "menu_49" has no rendering definition!